Hi there!
I love photographing iconic moments in people's lives. With all of the hustle and frenzy that goes into planning the day, photography is the best way to capture and remember your beautiful memories,
Because of my dedication to documenting your day, you can rest assured that you have someone with knowledge, skill and experience at your back. I work tirelessly to help make your wedding the wedding of your dreams, navigating rushed schedules, tricky family dynamics and any curve balls, with ease and grace.
I love people and genuinely have fun getting to know them throughout the process. I also have a great sense of humor, which is an excellent asset on high-stakes events. I'm inspired by natural light and and simple, beautiful imagery.
It is my privilege to capture the beautiful moments of your day and to reflect who you are as a couple. For rates and other information please get in touch.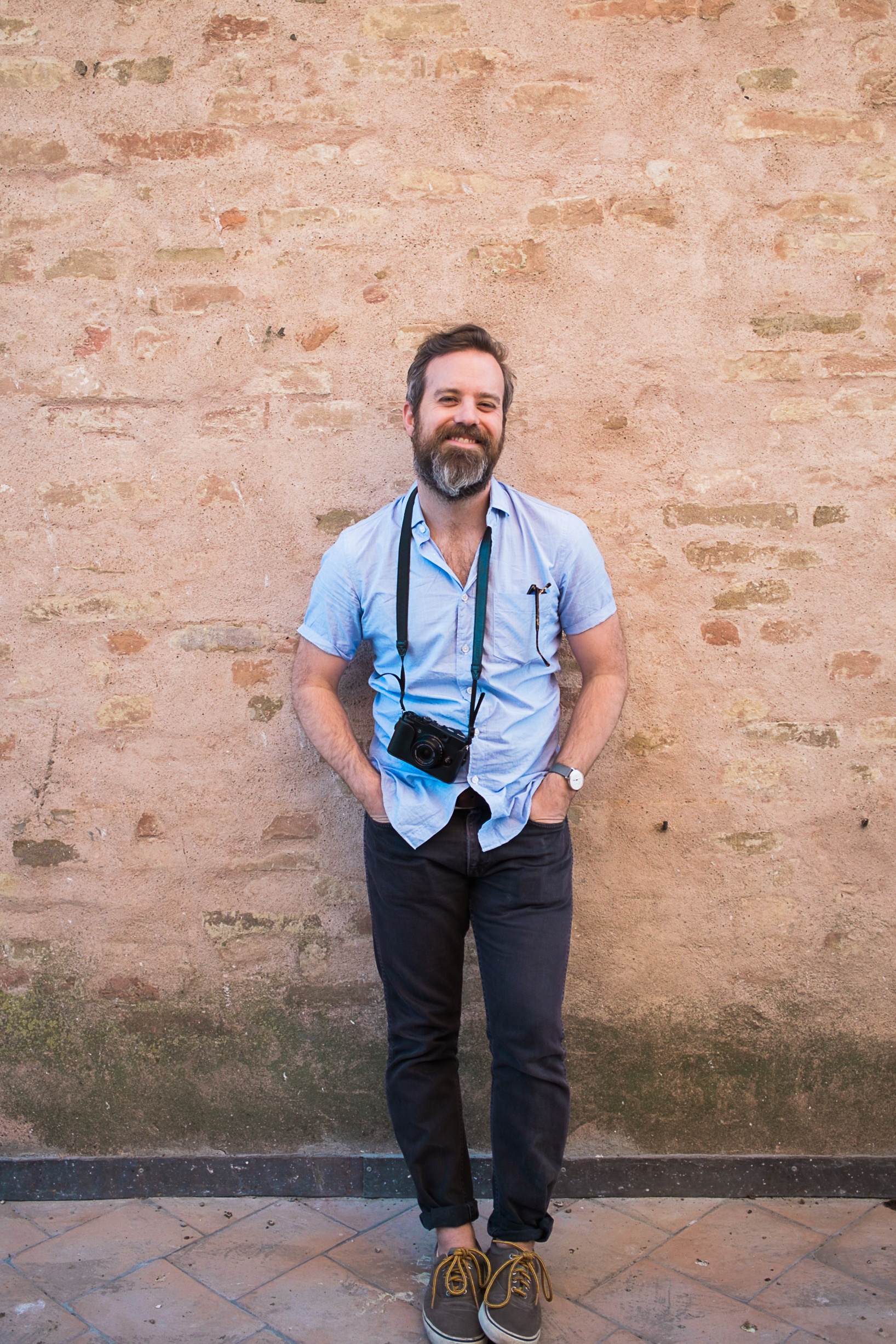 I look forward to hearing what you have dreamed up!
Sofia and Brooks
We are SO lucky to have had Tim as our wedding photographer. Not only is he a superb photographer, he is also a wonderful human being. His kindness and patience with all the relatives (and general chaos) made our special day a lot less stressful. He was friendly and approachable without being intrusive, and he was able to wrangle lots of people efficiently without being bossy. Thank you, Tim, for your wonderful work!
Tommy and Maha
Tim was beyond fantastic to work with, I feel so lucky to have found this gem of a photographer.
He photographed both our engagement shots and our wedding and we were thrilled with the results on both occasions.
My husband and I loved him so much that my sister ended up hiring him to photograph her wedding a month later and he did an equally if not even more fantastic job.
He is both extremely organized and creative. From start to finish working with him was seamless, easy and so much fun.
He's not a " typical" wedding photographer which is exactly what we were looking for.
He works with you as a couple, gets to know you, puts you at ease behind the camera and takes magically candid, authentic shots.
He has a great eye for what will make a good picture from background to lighting to guiding you to looking your best, which results in photographs that are pure artistry.
Tim will put your mind at ease, organize the process perfectly and direct people in and out of shots. He was also so good at capturing moments without us even noticing he was there.
He captures raw emotion so well and the way he told the story of our wedding from start to finish through his photographs was brilliant.
Every time we look at the photos, we feel like we are reliving the day through them.
I would recommend him to anyone looking for a true artist of a photographer!!
Kate and Matt
Tim was an absolute pleasure to work with. He arrived early to our hotel on the day of our wedding to scope out places to take pictures and to also go over our desired photos to make sure we got everything we wanted. He kept us on time throughout the day, and even learned all of our parents and siblings names!
He was unobtrusive during the ceremony, which i found to be very impressive seeing as it was a bit of tight quarters. During the reception he made sure to gather the groups we wanted to take pictures with and then grabbed my husband and I last. It was effortless for us to get the photos we wanted.
We were also pleasantly surprised that we got our pictures back so quickly, and that they turned out gorgeous. He is truly talented at capturing light and composing beautiful and emotional photos.
Not only is he incredibly professional, but he has a warm personality and overall good vibe. We cannot recommend him more for weddings or any other special events!
Kind Words &
REVIEWS